Tamara Hill-Norton launched Sweaty Betty in London in 1998 with the then rebellious idea to 'inspire women to lead an active lifestyle'
With more than 60 stores worldwide, the brand is making its Asian debut in Hong Kong this month
By Theresa Harold .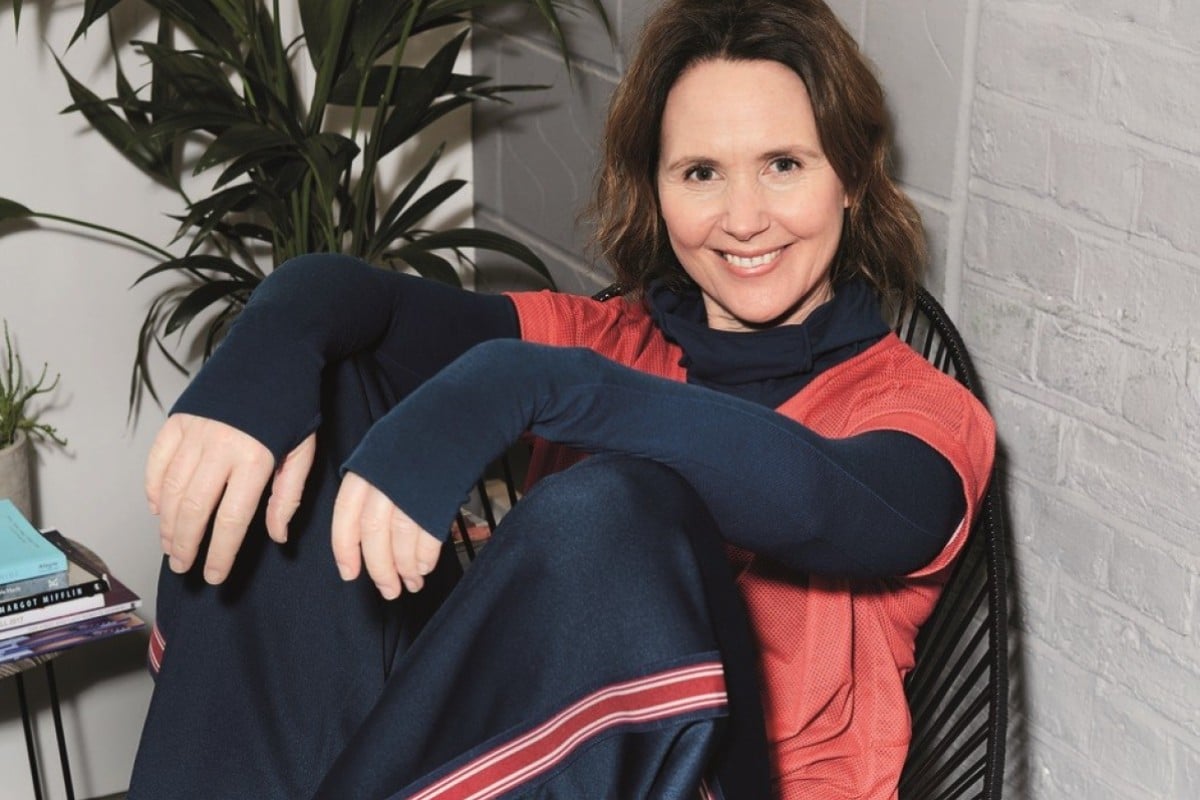 Sweaty Betty's Tamara Hill-Norton, founder and creative director of the pioneering athleisure brand.
The term "athleisure" might be in common use now, but back in 1998 when a 26-year-old Tamara Hill-Norton launched Sweaty Betty, the landscape was very different.
It was the era of workout videos and home gym equipment. As for activewear, women's options weren't much of an upgrade from their old P.E. kits. They certainly weren't something you wore out and about, let alone to trendy cocktail bars.
Fast-forward to 2019 and you'd struggle to find a coffee shop in any cosmopolitan city without a group of legging-clad women sipping green juices (usually with a yoga mat slung over their shoulders and a beatific glow). Few brands have been as responsible for this cultural shift as London-based
"Twenty-one years ago, when I had this very strong vision about the brand, it was all about inspiring women to lead an active lifestyle," says Hill-Norton. "It was a bit of a rebellious idea saying, 'Right, this is really cool to work out.' There were three of us working on it – me, a shop designer and a graphic designer from my past job – and we were really passionate about the concept. We knew exactly the type of customer we wanted."
And as for that memorable name? "The term 'sweaty betty' just kept coming to mind," recalls Hill-Norton. "And we knew that was quite risky back then, because to sweat was not the thing – women glowed. But we knew that our customer would understand. We knew she didn't take herself too seriously and we didn't want to seem like an exclusive stand-offish brand.
"When we came out with [the name] there was quite a lot of controversy, especially among men. They didn't get it at all."
Now, with more than 60 stores worldwide, the brand is making its Asian debut in Hong Kong this month.
Speaking of the new location, Hill-Norton talks fondly of living in Hong Kong as a child. "My brother was born [in Hong Kong] and my best friend from boarding school lived there, so I feel like I've got this personal connection. I love going there."
In fact, Hill-Norton loves travel, full stop. "My dad was in the navy and we just lived in different countries always," she explains. "Travel and adventure has always been a part of my DNA."
Every year, Hill-Norton takes her all-female design team overseas to gather inspiration. "I try to find places that are not familiar, where you can properly engage all your senses and have a real emotional connection with a place."
The trip is more than just a team-building jolly though.
"When you're designing leggings and you're trying to make them stand out and be different to other people's … obviously there's fit and function and fabric. But we're quite print-driven, and if there can be prints that have a story of where they've come from and why you've chosen that, then I feel like it's much more authentic and it's not just following trends."
– it cannot be bought or manufactured. In the context of a women's activewear brand at least, it means a founder who wholeheartedly lives the "green juice and cocktails" ethos she sells; who goes running with her retail director after the Monday afternoon executive meeting; who cycles in to work as much as possible; and who has recently joined "this group of women who swim in the sea all year around without wetsuits".
Hill-Norton laughs when she talks about swimming in the sea – it is England in October after all – but she laughs often anyway. And it's so warm and welcoming, so unlike the intimidation of #fitspo or #strongnotskinny, that you can see how she could convince a generation of women to pull on a pair of Zero Gravity leggings and go for a run.